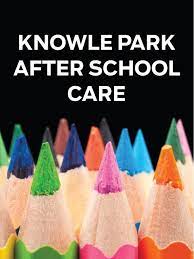 Knowle Park After School Club: Deputy Manager
Breakfast and After school club
---
Job Role
KPASC is a successful and busy after school club situated in south Bristol inside a popular and vibrant primary school. The club runs separately from the school and has charity status. The club runs during term time for breakfast 7.30-9am and after school 3-6pm
The deputy manager is a vital role to help with the running of the club. The deputy manager will be responsible for;
Supporting the manager with the day-to-day operation of our breakfast and after school club, and lead on a number of operational and management responsibilities for the club as a whole.
Supports the effective development, delivery and management of a high quality breakfast and after school care facility appropriate to the individual needs of children and their families.
Support the manager with the development and day to day management staff
To ensure the delivery of a range of creative play opportunities in a safe and caring environment in accordance with the requirements of the Children's Act.
To support the Manager in ensuring that all the health and safety, safeguarding, childcare standards and legal requirements are met by the setting and reflected by up to date policies and documents (including registration forms), working with the support of the Club Manager & Committee where relevant
To support the Manager in ensuring the club has the right materials, equipment, food and drink to meet the needs of our children.
To support the Manager with aspects of managing the staff team – including training needs, recruitment, supervision, arranging staff rotas and cover for absences
To work alongside the Manager to arrange staff meetings; to attend committee meetings at least three times per year.
To carry out all responsibilities and activities within an equal opportunities framework and within the agreed policies of the organisation.
To respect the confidentiality of children and their carers (except where disclosure is required by legislation).
---
Qualifications and experience required:
Candidates must have a minimum of 2 years working with children.
A relevant NVQ or higher professional qualification.
Experience of leading/managing other staff
All offers of employment are subject to KPASC receiving proof of identity, two satisfactory references, an enhanced DBS check, and evidence of your relevant qualifications.
---
Hours, Contract & Salary:
25 hours per week 18 in club hours plus 7 management hours
Part time hours covering 5 after school sessions and 2 breakfast sessions
Permanent Term time only
£14 per hour
---
Applications:
To apply or query about the role please contact KPASC at the following email address for an application and job specification.
Kevin.Charlesworth@kpasc.co.uk
Closing date 1st December 2023
---