---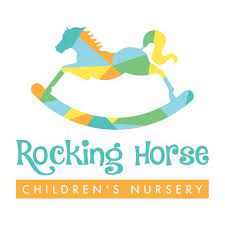 Rocking Horse Day Nursery: Early Years Practitioner
---
The Job Role:
The Rocking Horse Day Nursery is a small friendly family run nursery, based in Kingswood. We are looking to recruit 2 qualified Early Years Practitioners to join our growing team.
Our nursery is based on the high scope approach and we are proud of how our active learning style, supports and develops our children and staff.
We are looking for someone who will bring enthusiasm, new ideas, fun and a love for being outdoors! Our well established, experienced and professional team are here to support and welcome you to our setting.
You must:
• Have a full and relevant level 2 or level 3 qualification in early years.
• Have the ability to promote good practice in a professional manner
• Work exceptionally well in a team
• Have good organisational skills
---
Candidates:
We are looking for individuals with a passion and experience of working with children under 5. You must be confident in working as part a team and individually, self-motivated, reliable and a willingness to bring new ideas forward to support your daily practice.
We are looking for individuals who are enthusiastic about developing their professional practice, including high scope. We can provide in-house training to support this.
---
Qualifications:
Qualified Level 2 or Level 3 in Early Years
---
Hours & Contract:
• 2 x Full Time
• £11-12.50 per hour
• 40 hour week
• Shifts vary from 7.30 – 6pm, Monday to Friday
• Permanent
• £250.00 joining incentive
• 20 days holiday + bank holidays – extra day's awarded for year's service.
• Inhouse training and support
• 3 inset days a year
• Time back for training outside of working hours
• 30 minutes paid lunch break + time to carry out admin
• Company pension plan
• Social evenings and celebrations
• Sick pay entitlement
• Closed Bank holidays
• Closed for one week between Christmas eve and after New Year
---
Applications:
Please contact us below for an application form or more information.
Email: rockinghorsebristol@outlook.com
Tel: 0117 9615071