---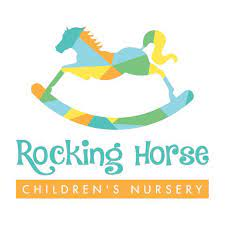 Rocking Horse Day Nursery: Nursery Manager
Kennard Rise, Kingswood, Bristol
---
At The Rocking Horse, we are looking for someone with strong leadership skills, to manage our 52 place family run nursery in Kingswood, Bristol. Our nursery is very well established, having been running since 1987. We work closely with outside professionals and are highly regarded for the care and education we provide within Bristol.
This is an opportunity for a new manager to bring their own skills and experience to deliver something unique.
We are looking for someone who is skilled and creative, having the ability to inspire and lead our team to deliver outstanding Early Years Education and Care. Someone to support, mentor and coach other practitioners in the knowledge, skills and behaviours that promote good outcomes for children. We have 14 qualified staff, 2 apprentices an administrator and housekeeping. The retention of staff is outstandingly high, showing that we are serious about taking care of staff's well-being.
---
Requirements
• To hold at least a level 3 Early Years qualification.
• To have 5 years' experience of working in an Early Years environment.
• To have held a senior position for 2 years.
• To have a good knowledge of safeguarding and child protection.
• To take on Designated Safeguarding Lead position in the nursery .
• Having a good understanding of what is expected from OFSTED in relation to Leadership and Management.
• To have strong leadership skills.
• To have good communication skills, being able to listen to staff and parents, offer support and guidance when necessary and ensuring confidentiality.
• Keeping own C.P.D. up to date.
---
Responsibilities
The main purpose is to provide safe, high-quality care and early education for babies and young children at The Rocking Horse Children's Nursery. Ensuring that the safeguarding and welfare of the children is always paramount, and that we comply with all statutory legislation.
• To ensure all staff are suitable to care for children as required by the safeguarding and welfare requirements of the EYFS.
• That staffing arrangements ensure the children are well supervised, kept safe and have their needs met. Complying with the staff-child ratios set out in the Statutory Framework for the EYFS.
• To follow a safe recruitment process when recruiting adults to work in the nursery. Ensuring that background checks are carried out on all new employees, and that they have the appropriate references, qualifications, knowledge and experience for their role.
• Working closely with all staff.
• To have confidence to support staff and to carry out challenging conversations, in a non-judgemental manner.
• Back to work interviews are held following staff sickness and absence.
• C.P.D. is identified to ensure the high standards of nursery are maintained
• To keep updated with current local and national information and practice and cascade to staff.
• To have a clear understanding of how to work with staff as their manager
• To ensure babies and young children are kept safe at all times and addressing any safety concerns with the group leader.
• Making sure experiences and activities are available to all children
• Checking staff are complying with parents wishes regarding their child.
• That all babies and young children are reaching their potential whilst at Rocking Horse.
• That babies and young children are being able to develop at their own pace
• To work closely with SENCO, to provide an inclusive provision.
• To be able to greet parents in a friendly and professional manner. Feeling confident enough to share any concerns in person. And building up strong parent partnerships.
• Being able to implement good wellbeing strategies that will support staff and maintain a high morale.
• To have an approachable manner with any issues or concerns that might arise from staff and know that they will be taken seriously and given the support they need to manage the situation.
---
• Full time 40 hours a week /Part time available as a job share
• Salary starting £34,000.00
• 30 minutes paid lunch break
• Sick pay entitlement
• £400 joining incentive, following a three month induction/probation
• Holidays – 5.6 weeks a year. Extra awarded days for years' service. Closed 1 week between Christmas and New Year
• Training and support
• Company pension plan
---
Closing date: Friday 1st December 2023
Interviews to be held W/C 18th December 2023
---
Please contact us for further information or an informal visit of the nursery.
Email: rockinghorsebristol@outlook.com
Tel: 0117 9615071
---
Post expires at 5:00pm on Sunday January 14th, 2024