---
---
…VE Day Hats…
---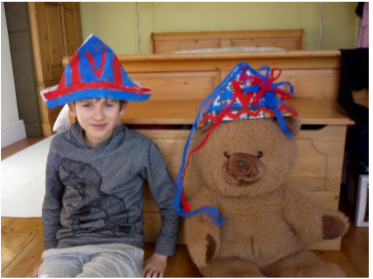 Across towns and local communities, the main focus of events on VE Day were usually on children. They celebrated with street parties, parades, fancy dress, and sports days.
Decorations were made with whatever was to hand and newspaper party hats were a favourite.
 

How to make a newspaper party hat.

1. Take a large sheet of newspaper or paper and fold in half.
2. Fold down each side (from the folded edge) to make triangles that meet in the middle.
3. Fold the bottom front flap upwards and repeat on the other side.
Decorate your hat however you like using red and blue paint or stick on ribbons or other decorations.
Why not paint a V for victory on the front!