---
---
…Bletchley Park and Code Breaking…
---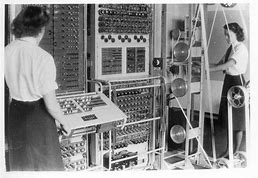 ---
Bletchley Park is an estate in Bletchley, Buckinghamshire, England. It was the site of the United Kingdom's main codebreaking team during World War II.
Operators around the country would listen out for German messages that had been coded and they would then get sent to Bletchley Park to be deciphered by using special computers. The messages were then translated into English.
The high-level intelligence produced at Bletchley Park, codenamed Ultra, provided crucial help to the Allied war effort. It was vital during the Battle of the Atlantic, when the German U-boat submarine fleet sank merchant shipping in an attempt to starve Britain of supplies. Winston Churchill was later to state:
"The Battle of the Atlantic was the dominating factor all through the war. Never for one moment could we forget that everything happening elsewhere, on land, at sea or in the air depended ultimately on its outcome."
The work at Bletchley Park is believed to have shortened the war by about 2 years and helped to save millions of lives.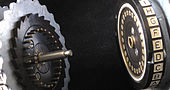 With this in mind, why not set up a 'Secret Code' area. Provide different materials for writing and making up codes, including pens, paper, ink stamps, lego bricks – anything really. All the children have to do is work out what to substitute each letter of the alphabet for or what their code is going to be and then write a message using this system for others to decipher.
A couple of examples are:
Words could be written backwards
Numbers could be used instead of letters eg A=1 B=2 etc
Different Lego bricks could be used for each letter of the alphabet
Each letter could have a certain colour
Using codes, why not set challenges or trails or write out the day's activity plan. The children could work individually or in teams and could build spy dens/bases.
For more inspiration, visit https://picklebums.com/secret-codes-for-kids/

Bletchley Park – image courtesy of Huffington Post UK and code breaking – image courtesy of Blogspot.com