---
---

KELLOGG'S BREAKFAST CLUB GRANTS (GRANTS FOR SCHOOLS)
KELLOGG'S BREAKFAST CLUB GRANTS (GRANTS FOR SCHOOLS) – Grants of up to £1,000 are available to support School Breakfast Clubs in disadvantaged areas across the United Kingdom. Breakfast cereal maker Kellogg's have announced that its Breakfast Club Grants for Schools programme, which is provided in partnership with the charity Forever Manchester, has reopened to applications.
A limited number of grants of up to £1,000 are available to School Breakfast Clubs for disadvantaged children across the United Kingdom. Schools that successfully apply for a grant are automatically signed up to the Kellogg's Breakfast Club Network, which offers further advice and support to Breakfast Clubs. One grant per school per academic year is available. Fee paying schools are not eligible to apply to the Fund.
Applying schools that meet the following criteria are likely to be prioritised for grant support:
1. Are based in an area which is classified as falling in the 10% of most deprived areas according to the Indices of Multiple Deprivation. The funder has provided useful information about the Indices of Multiple Deprivation, which can be accessed at this LINK. Schools in England can check the relative deprivation in their areas using the Indices of Multiple Deprivation mapping resources.
2. Have 35% and above of children eligible for pupil premium funding (for England) and eligible for free school meals (Northern Ireland, Scotland and Wales).
Further information, guidance and an online application form is available on the https://forevermanchester.com/kelloggs-breakfast-club-programme/
Schools may apply at any time and are expected to be notified within 30 days whether their application has been successful.
Contact details for the Fund are:
Kellogg's Breakfast Club Grants Enquiries
Forever Manchester
1st Floor
Phoenix House
45 Cross Street
Manchester
M2 4JF
Tel: 0161 214 0940
Email: kelloggs@forevermanchester.com
---
Visit BAND's fundraising pages, including our extensive index of funders &fundraising guide

Free resources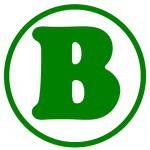 for anyone to use.
Posted on
---
---
---
---
---
---
---