---
---
BBC Children in Need
BBC Children in Need will for the first time directly fund charities' core costs over the next three years as part of its new strategy and in response to the economic climate. Children in Need will offer grants through three streams including one for core organisational and development costs and another aimed at its traditional project-based funding, both of which will open in October this year. It will also launch a funding stream for smaller, emerging organisations who may need greater support to access funding in spring 2023.
The charity's 2022-2025 strategy was co-created with young people, staff, volunteers, grantees and external stakeholders and it aims to simplify and streamline the application process for funding.
https://www.bbcchildreninneed.co.uk/grants/sharing-our-learning/ 
https://langlangfoundation.org/
---
Visit BAND's fundraising pages, including our extensive index of funders &fundraising guide

Free resources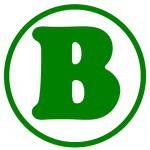 for anyone to use.
Posted on
---
---
---
---
---
---
---