---
---
---
SUEZ Communities Trust
---
SUEZ Communities Trust provides funding awards of up to £50,000 to not-for-profit organisations in England and Scotland. Projects must be eligible under the rules of the Landfill Communities Fund or Scottish Landfill Communities Fund.
The Trust will consider projects which focus on long lasting physical improvements at a specified site or amenity. Funding is typically awarded for the purchase of materials, equipment and the appointment of a contractor to undertake the improvement work. They do not fund staff posts, organisational running costs, training, events, vehicles or projects on school sites.
There is a qualifying Suez recycling and recovery waste site at Avonmouth.
Landfill Communities Fund – SUEZ Communities Trust
https://www.suezcommunitiestrust.org.uk/apply-for-funding/england/
---
Visit BAND's fundraising pages, including our extensive index of funders & fundraising guide

Free resources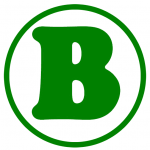 for anyone to use.
Posted on
---
---
---
---
---
---
---