---
---
THE GANE TRUST
Capital and revenue grants up to £500 are available to individuals and UK charitable organisations in the areas of crafts, further education in the crafts, architecture and design, and social welfare, with a preference for individuals and organisations in the Bristol area and the Newport area of Wales.
THEY FUND:
Grants only to INDIVIDUALS: organisations do NOT qualify
Grants to PEOPLE LIVING IN the United Kingdom:
we give priority to those living in the South West and South Wales
ART, CRAFT AND DESIGN activities:
for instance materials, publicity, tools or books
SOCIAL WELFARE AND CARE activities:
for instance costs incurred in education or training
Application deadline: WEDNESDAY 23rd AUGUST 2023 at 5pm.
Email: secretary@ganetrust.org.uk
Visit BAND's fundraising pages, including our extensive index of funders &fundraising guide

Free resources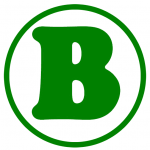 for anyone to use.
Posted on
---
---
---
---
---
---
---