The Hilden Charitable Fund
---
The Fund has allocated a small budget to help community groups run summer play schemes for disadvantaged communities.  Some priority will be given to projects which show they are inclusive of children from refugee families, and show BME involvement.
Trustees look to fund:
* Projects for children aged 5 to 18 years
* Locally based schemes lasting from 2 to 6 weeks
* Schemes with strong volunteer support
Applications are accepted from voluntary agencies with an income of less than £150,000.
Trustees will accept applications from across the UK.
 Trustees WILL NOT SUPPORT:
* Play schemes with a budget of over £12,000
* Club or family holidays
* Day care costs
* Agencies with an income of over £150,000.
FFI: The Hilden Charitable Fund
Visit BAND's fundraising pages, including our extensive index of funders &fundraising guide

Free resources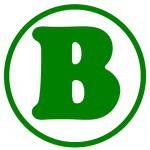 for anyone to use.