---
---
---
Fundraising News: The Screwfix Foundation
Small grants of up to £5,000 are available to charities and not-for-profit organisations with projects related to repairing, maintaining, improving or building homes and community buildings.
The money is offered by The Screwfix Foundation, established in 2013, and applications are reviewed every quarter (February, May, August and November).
Examples of eligible projects, including some previously awarded funding:
• Improving community facilities in deprived areas.
• Decorating the homes of people living with illness or disability.
• Converting an unusuable swimming pool into a multi-purpose function room.
• Making a community space or sports facility more accessible for people.
• General maintenance costs for hospice facilities.
• Specialist equipment for a care home which supports people with disabilities.
Successful applicants will be contacted by phone, post or email. Unsuccessful applicants will be contacted within a month of the application review meeting.
Regardless of your funding application outcome, you can submit another application after 12 months.
For more details and to apply visit: Screwfix Foundation
---
Visit BAND's fundraising pages, including our extensive index of funders & fundraising guide

Free resources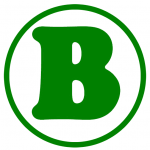 for anyone to use.
Posted on
---
---
---
---
---
---
---