Fundraising News: THE SPORTS FOUNDATION FOR THE DISABLED
THE SPORTS FOUNDATION FOR THE DISABLED – Revenue grants up to £5,000 are available to individuals and charitable organisations in the South West of England and Wales for sporting activities, equipment and to enable individuals and groups to achieve a sporting challenge.
o Application deadline: none – applications may be made at any time using the online application forms available on the Foundation's website.
o Funder: The Sports Foundation for the Disabled (founded 1990. Charity number 803253. Total charitable expenditure for the year ended 31 March 2021: £109,694).
o Who can apply: individuals, registered charities, voluntary and community groups, local sports clubs, parish and town councils, youth organisations and national governing bodies for sports agencies based and operating in the South West of England and Wales.
o Key words: Sport, Equipment, Disability, Physically Disabled, Revenue, Wales, South West England.
Newquay, Cornwall-based, the Sports Foundation for the Disabled aims to support physically disabled individuals and groups from South West England and Wales to access grants up to £5,000 as a contribution towards the cost of sporting activities, sporting equipment and/or achieving a physical challenge.
The following revenue grants are available:
1. Grants up to £1,000 – the vast majority of awards are likely to fall into this category, and
2. Grants up to £5,000.
Grants can be used for such things as (please note that this is not an exclusive list):
o A sport project for people with physical disabilities or visual impairments.
o Coaching and training courses.
o New equipment and kit for sports-based activities, and
o Sporting challenges. This can include including travel, equipment, sustenance and accommodation.
Funding is not available for:
o Capital items (except for small items of equipment).
o Costs covered by other funding.
o Endowments or loan repayments.
o Ongoing organisational/running costs.
o Retrospective costs.
o The promotion of political or religious beliefs, or
o Training.
Applications may be made at any time and are reviewed on a rolling basis. The Foundation expects to make a decision on each application within 4 weeks of receiving a completed application. Please note that any proposed projects or activities should start 6-8 weeks from the date of submitting the application form to allow sufficient time for assessment.
Contact details for the Foundation are:
The Sports Foundation for the Disabled
1 Bay View Close
Holywell Bay
Newquay
Cornwall
TR8 5PB
Tel: 07927 359824
Email: sportsfoundationforthedisabled@gmail.com/p>
---
Visit BAND's fundraising pages, including our extensive index of funders &fundraising guide

Free resources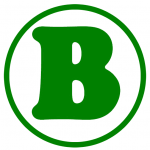 for anyone to use.