---
---
SOUND CONNECTIONS 
– Grants of up to £2,000 are available to individuals and grassroots organisations across England to test and deliver new ideas and approaches to working with children and young people through music.
Closing date: MONDAY 11th SEPTEMBER 2023.
Grants of up to £2,000 are available to individuals and organisations with an annual turnover of less than £100,000 for projects and ideas that will:
o Offer an honest appraisal of the processes that you, your organisation and the children/young people have experienced – through creating new learning and models of best practice which can be shared across the music sector and beyond.
o Provide a new or innovative activity for young people who would not normally have access to such activity, and
o Test a new idea or innovative way of working for you or your organisation.
Further information, guidance and details about how to apply can be found on Sound Connections.
Sound Connections
Rich Mix
35-47 Bethnal Green Road
London
E1 6LA
Tel: 020 7729 7220
Email: info@sound-connections.org.uk
Visit BAND's fundraising pages, including our extensive index of funders &fundraising guide

Free resources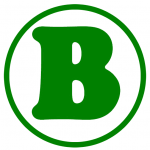 for anyone to use.
Posted on
---
---
---
---
---
---
---