---
---
Youth Sector Support Fund
Bristol City Council has set up the Youth Sector Support Fund to support Bristol-based organisations working with local children and young people. The fund will support projects and collaborations that result in a diverse range of services for children and young people 8-19 years old and a stronger youth and play sector. This fund aims to complement Targeted Youth Services (TYS) contracts by filling gaps in services across the city.
---
This grant programme will:
Help the play and youth sector become more sustainable by diversifying its sources of income, collaborating and working in new ways
Fund open-access or more targeted services
Prioritise areas of the city where there is a lack of activities or services for young people, or not enough services to meet the need
Support both play and youth services, although the fund must prioritise youth services. Just over 10% of the funding can be spent on play
Respond quickly to arising issues where a short-term response could help – for example, anti-social behaviour in a particular area. Applications for these emerging needs are by invitation only so get in touch with us to discuss your project before you apply.
Maximum grant is £5,000. For more information please visit: https://quartetcf.org.uk/grant-programmes/bristol-city-council-youth-sector-support-fund/
Visit BAND's fundraising pages, including our extensive index of funders &fundraising guide

Free resources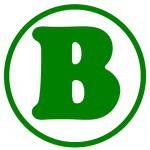 for anyone to use.
Posted on
---
---
---
---
---
---
---