---
---

9: Make a grass trumpet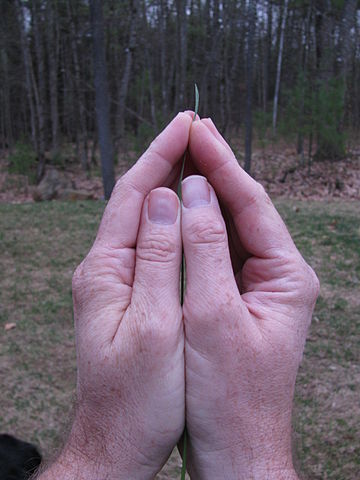 Amaze your friends with this lost art. Find a long fat blade of grass and hold it between your thumbs at the bottom and top. Make sure it is held tight and blow through the gap. This makes the grass vibrate and makes a loud bird like noise.
How to do it: click here!

*Remember: always risk – assess your activities!
Download & print our "40 things for kids to do" Worksheet

Posted on
---
---
---
---
---
---
---